Specialist surface water drainage:
Independent Civils Solutions are specialists in surface water drainage, stocking a full drainage system encompassing all elements including BBA approved pipework, a full range of fittings and inspection chambers.
We can also offer fully adoptable large diameter drainage systems, flow controls, penstocks & headwalls.
Speak to one of our knowledgeable members of staff who can tailor a quote to your site requirements
Socketed Underground Pipe combines reliable connections with the latest in blown end technology.
A plastic circular insert holds the rubber seal in place during transit and also provides an ideal connection for jointing.
All underground fittings utilise seal and snap technology, avoiding sharp edges and allowing for an easy fit connection. The seal is double ribbed, whilst the sockets incorporate a recess that provides space for the rubber seal to locate as the pipe is inserted.
Effective means of waste water drainage and foul discharge from above ground drainage
Strong and durable, products are also lightweight, aesthetic and easy to install
Suitable for extreme environments including temperature and waste discharge
Push-Fit joint achieved using a 'cap and seal' system
A range of fittings available, suiting most installations and can be integrated with Kalsi above and below ground drainage products
Available in Terracotta Brown
All ranges are compliant with British Standards
Step by Step Installation Guide - UNDERGROUND DRAINAGE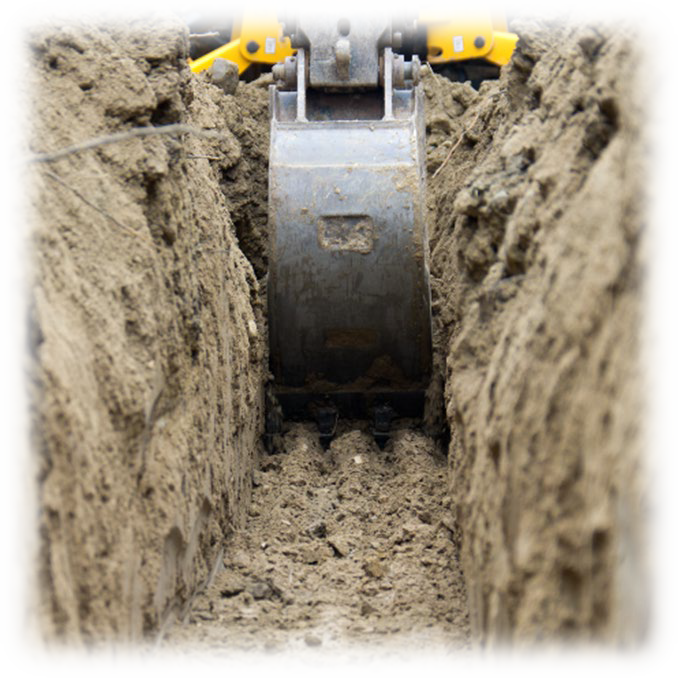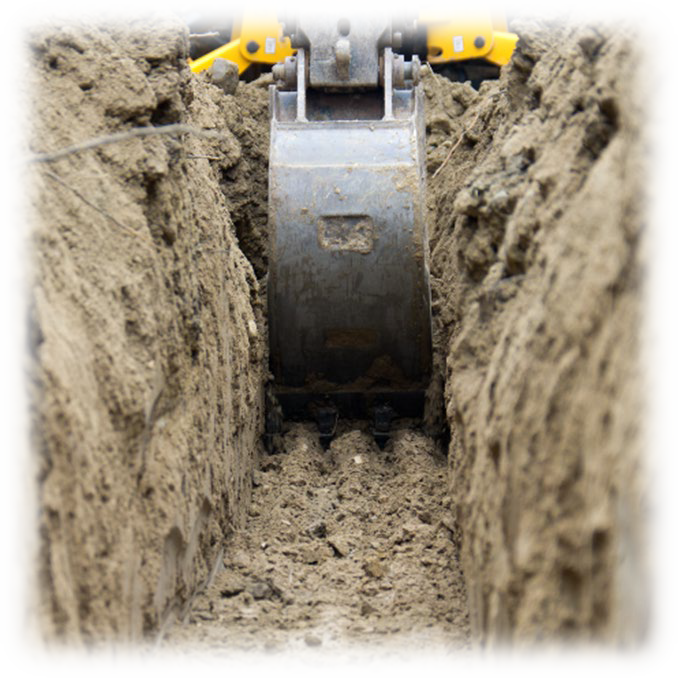 According to British Standards and Building Regulations, dig your trench.
We recommend to reference to the current regulations document, BS EN: 752: 1997 and BS EN: 1610: 1998.
Where drainage appears internally, BS EN 12056 should also be consulted.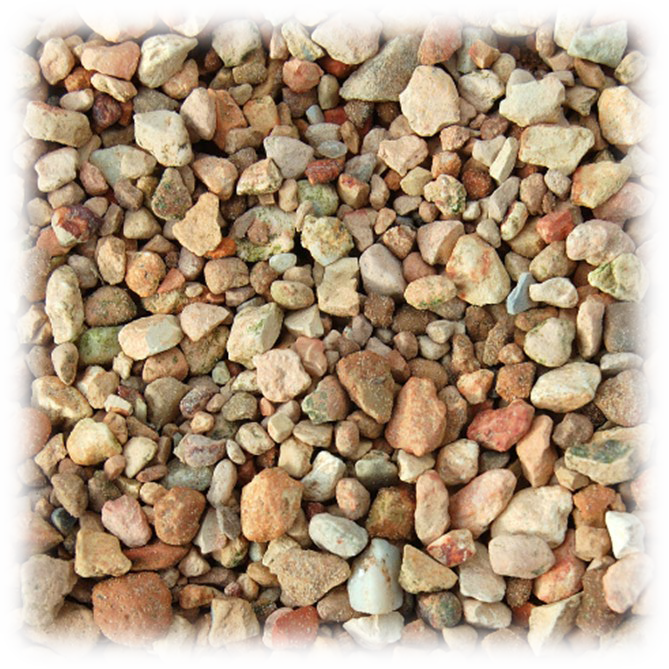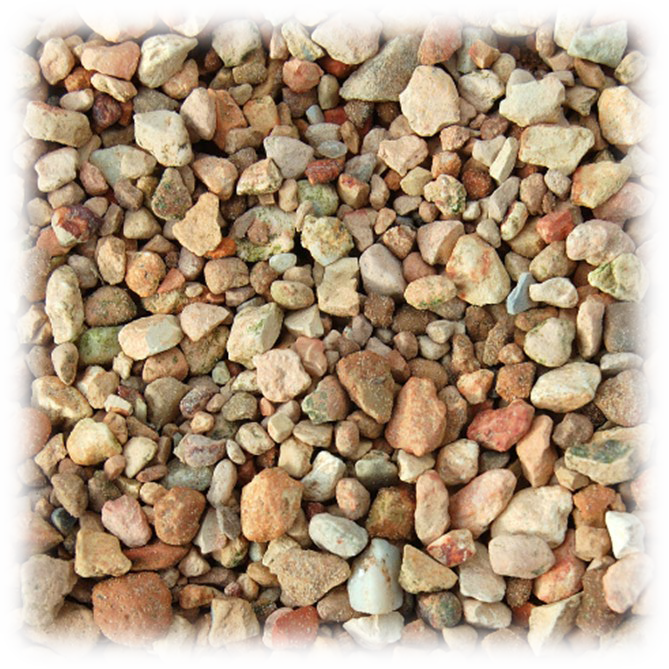 Drop pea shingles into the trench to create the pipe bed, making sure the pipe is well supported.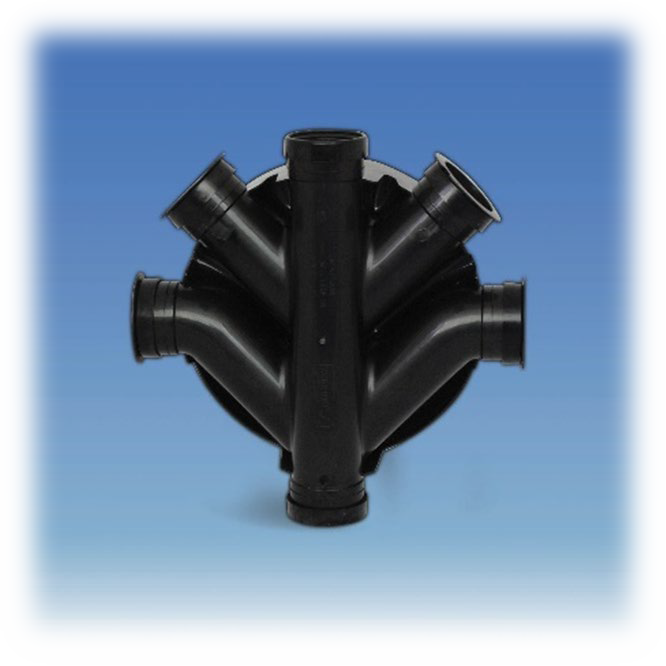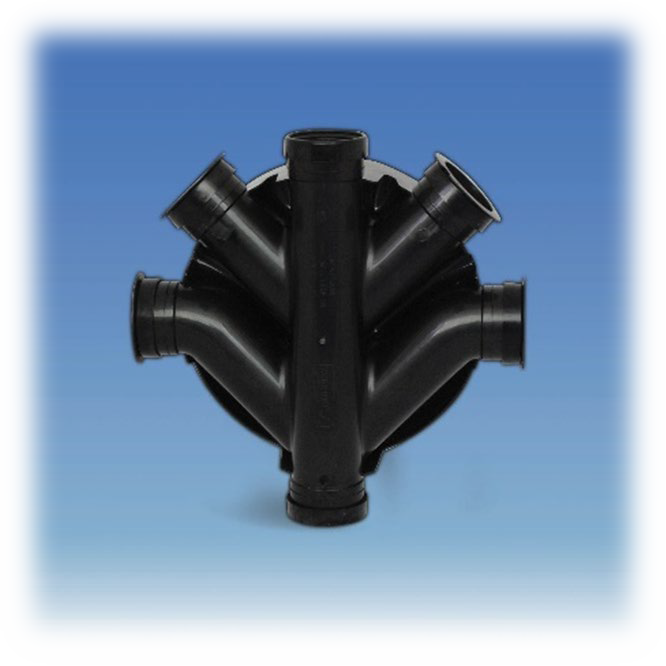 Decided where the main fittings will be placed. Make sure the inspection chamber is positioned in a way, where the water flow is maintained through the primary channel to reduce the possibility of blockages.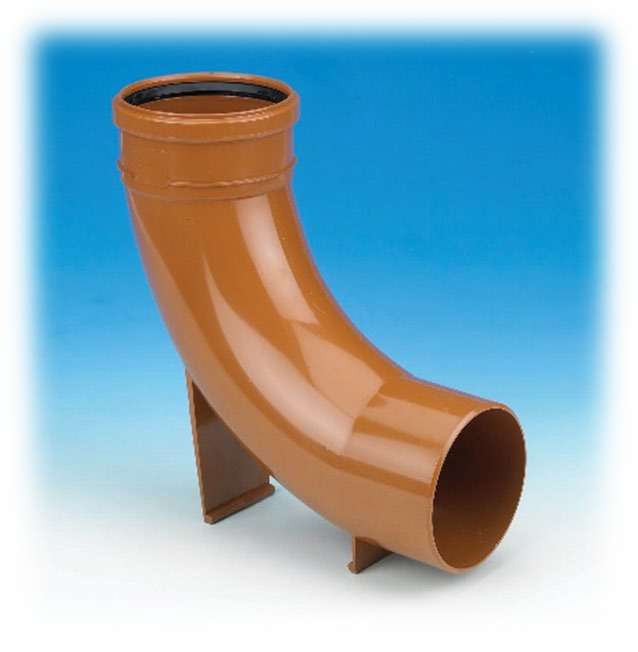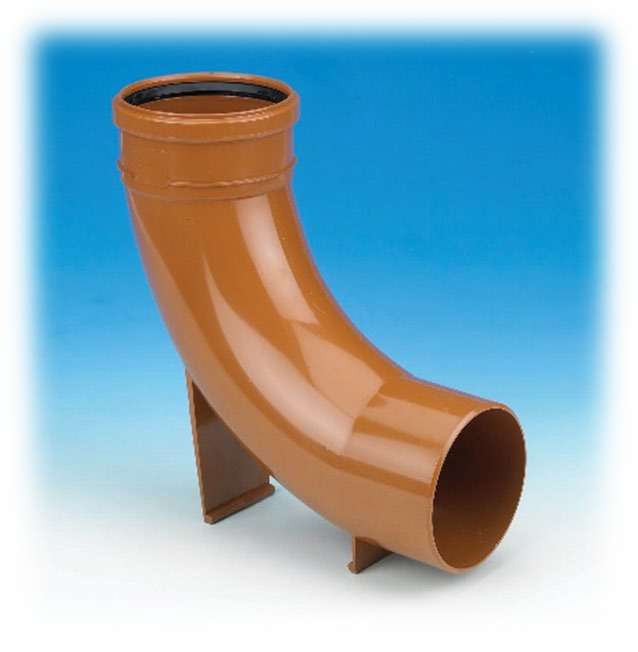 Place a solid support under the long radius rest bend when connecting to a vertical soil and ventilation pipe.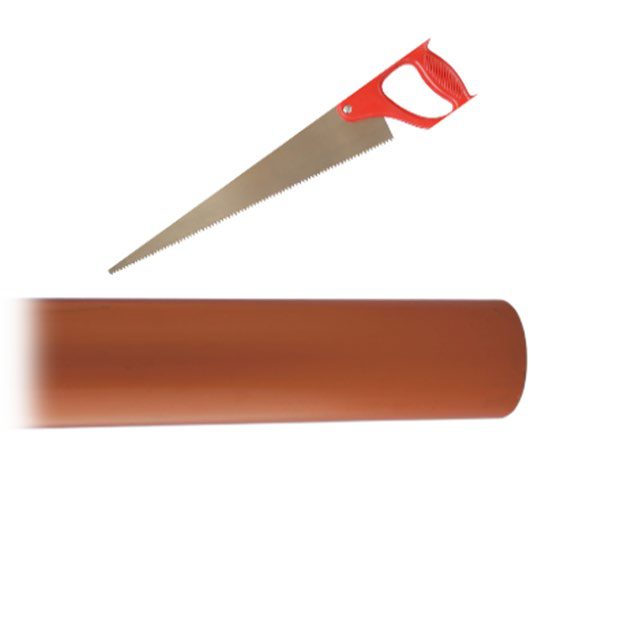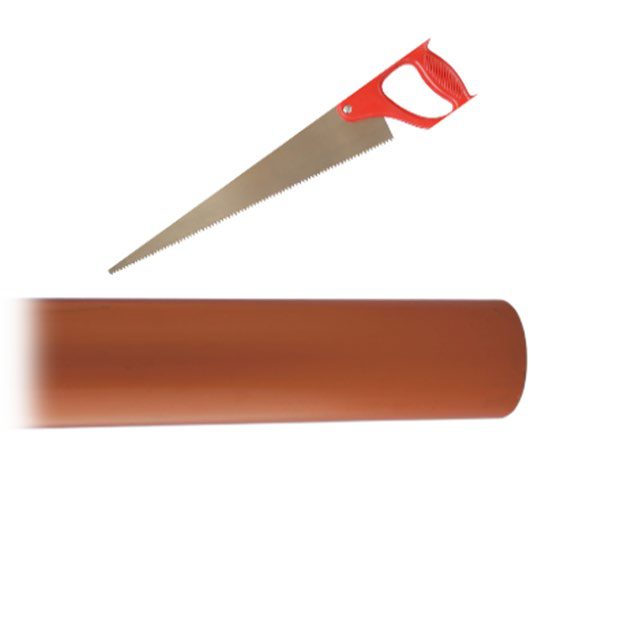 The length of the pipe connecting the rest bend to the first inspection chamber should be measured and cut.
When cutting pipes all ends should be chamfered and free of residual material, swarf, grit, and dirt.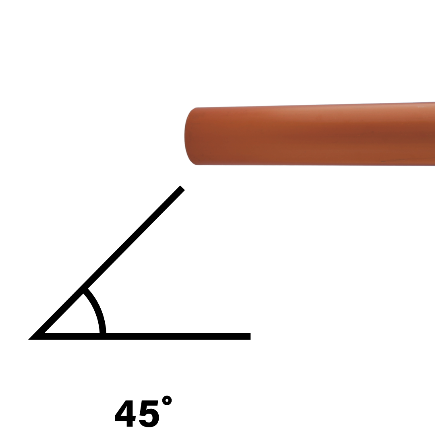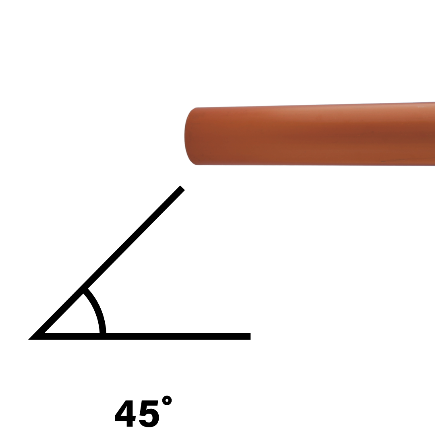 Make sure all cut lengths of pipe are chamfered as 45° angle to ensure a smooth insertion into the fittings.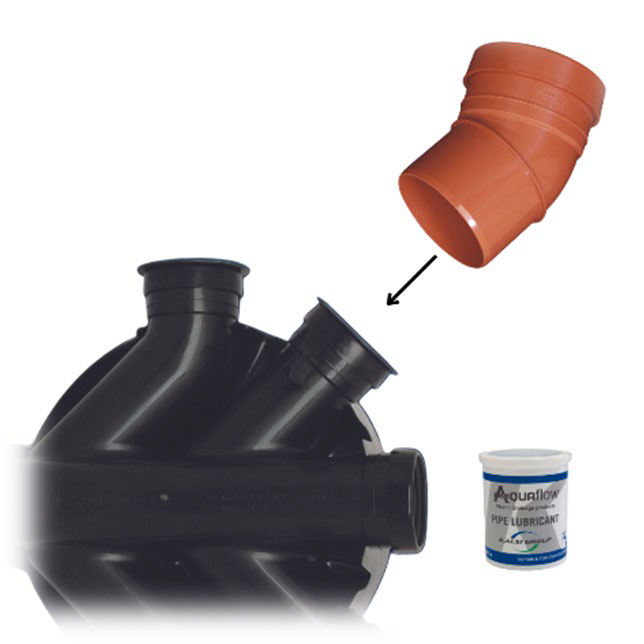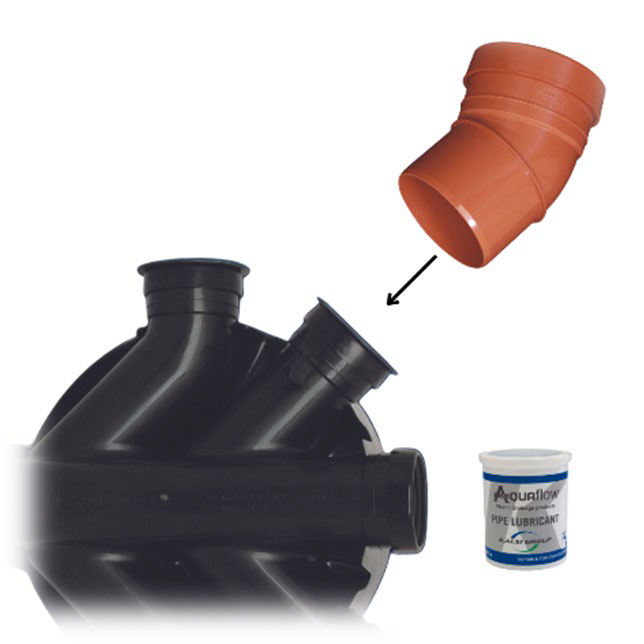 Use lubricant on the seals to ensure smooth easy insertion without damage to the seals.
Follow the same method for the remaining fittings.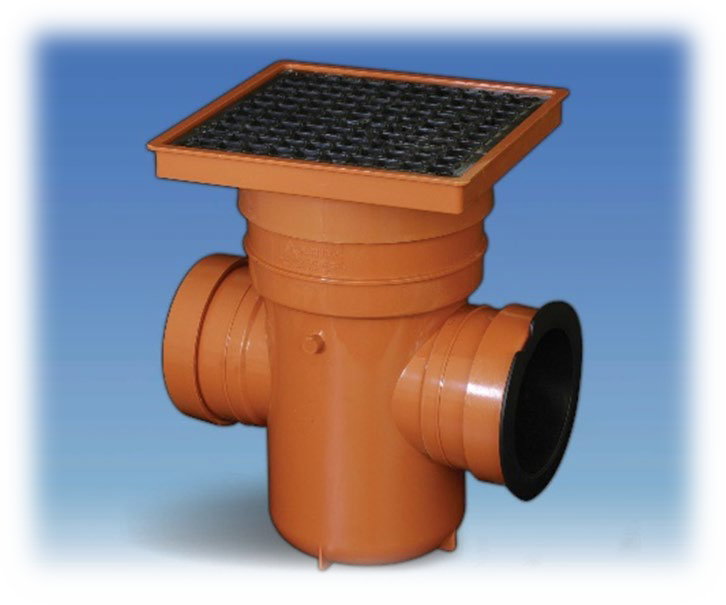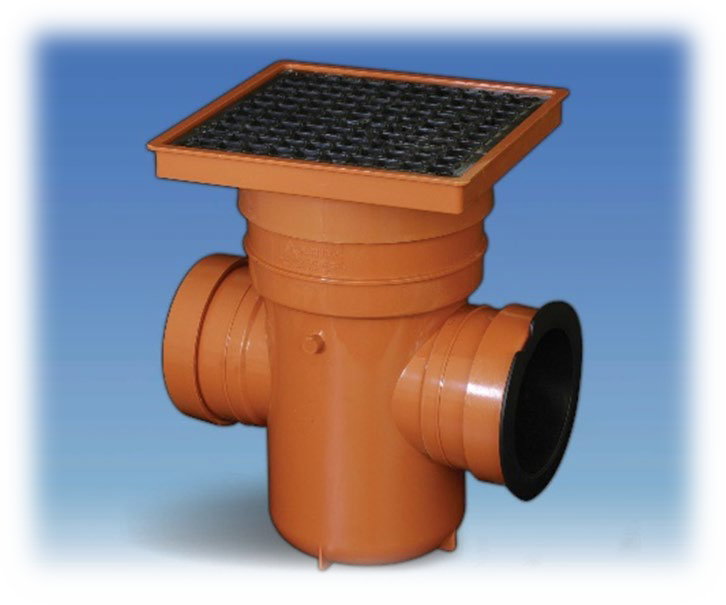 According to the system, you can add traps and bottle gullies, where applicable.
In our range we also offer a telescopic bottle gully to allow for different floor levels.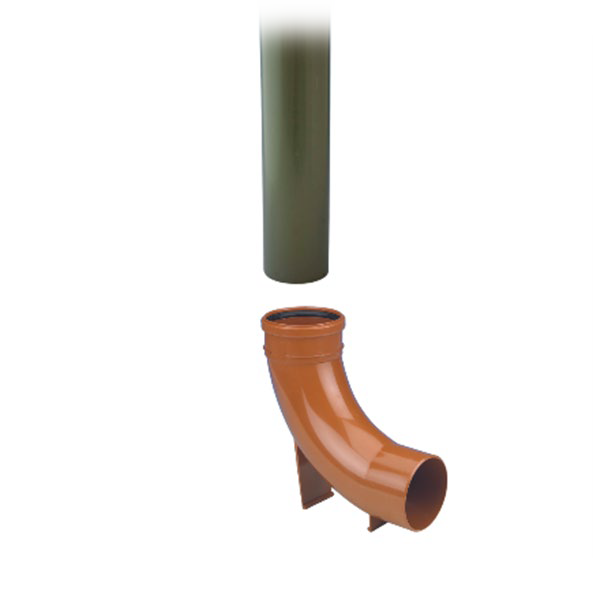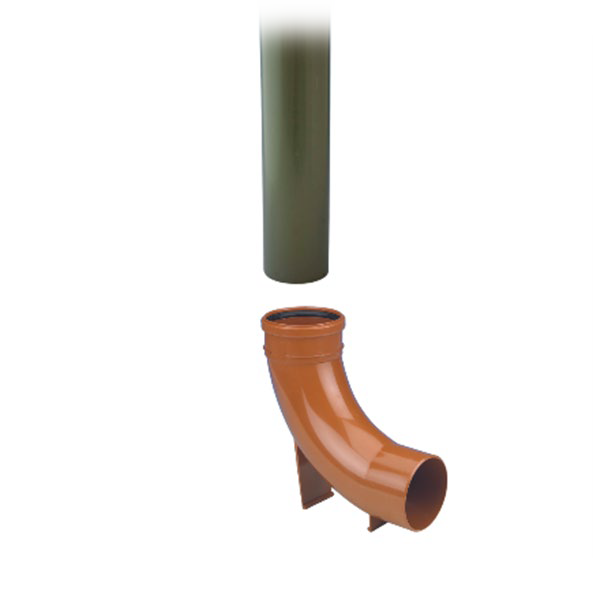 Use soil pipes to connect them straight into the long radius bend.
The diameter of our 110mm PVC-U above and below ground drainage systems are the same and a direct connection can be achieved.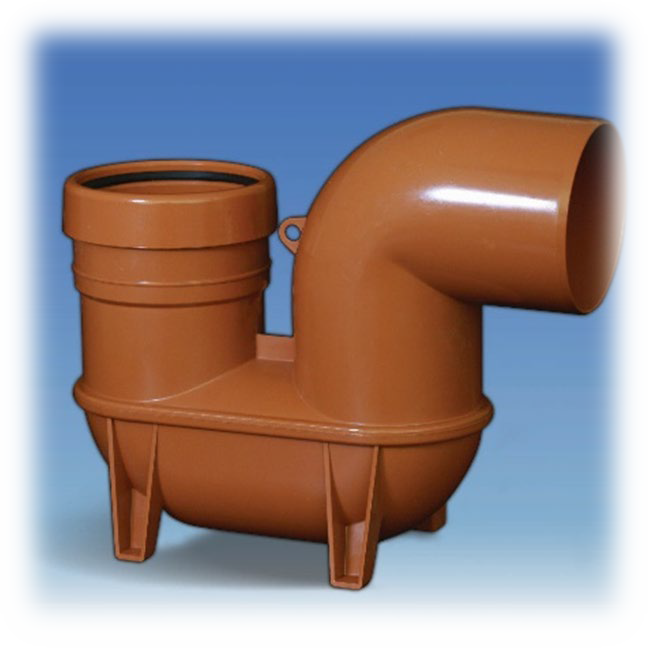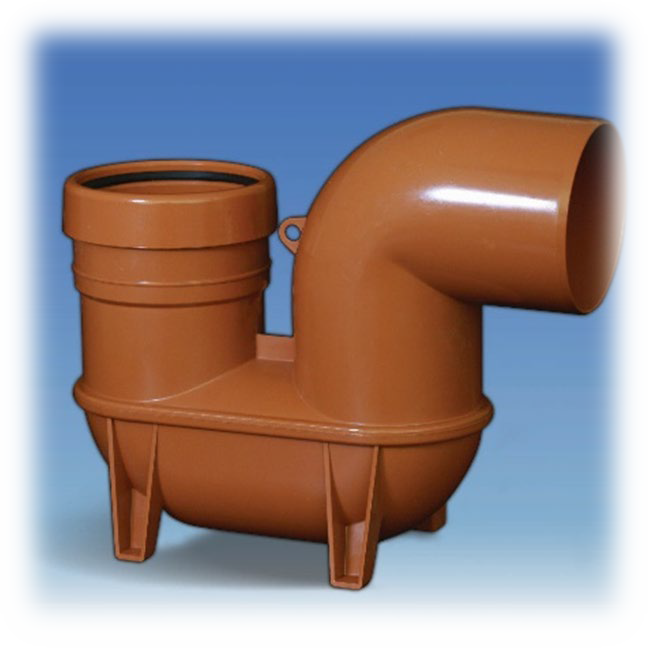 Rainwater adaptors are used to connect all downpipes, where applicable.
Connections to other materials such as cast iron, supersleeve and hepsleeve is achieved by using a range of our rigid and flexible adapters and couplings.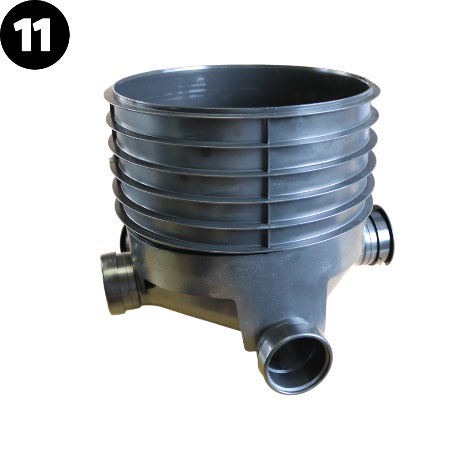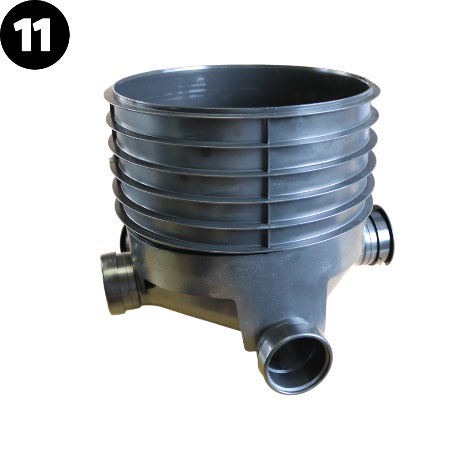 If you wish to change the direction of your underground system, add another inspection chamber.
To complete the installation, add raising piece, according to the depth.
Large inspection chamber height can be up to a maximum of 1.2m, with the standard 470mm plastic cover and frame.
Small inspection chamber height can be up to maximum of 600mm, with a standard plastic cover and frame.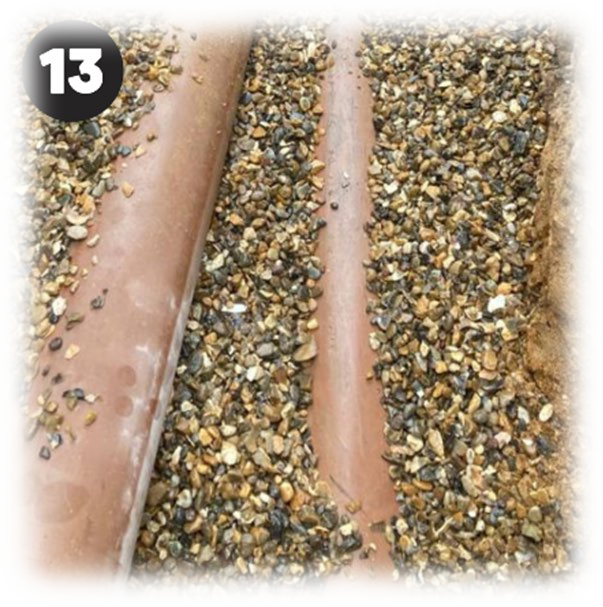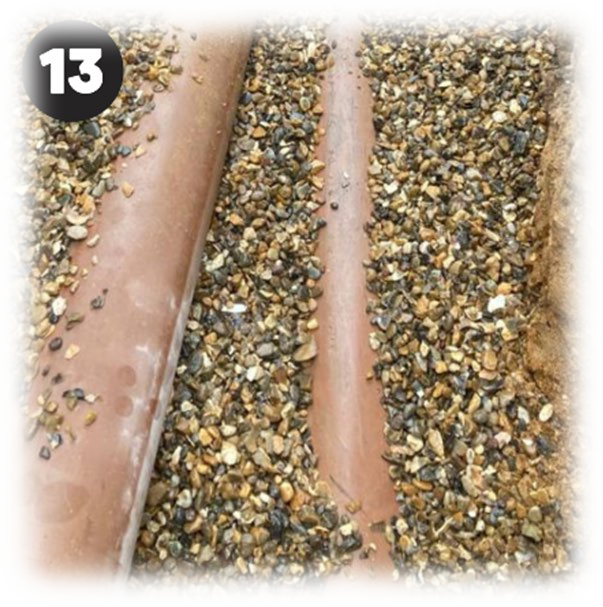 Once all pipework has been tested then backfill with pea gravel to the crown of the pipework and backfill with the dug-out soil.
Access is integral to the efficiency of a drainage installation, for testing, inspection or the removal of blockages and debris. 
Rodding points are more commonly used in storm water drainage systems, where the rodding point is located at the head of the drain run connection to a chamber, being no further than 22m away from the chamber.
The rodding point should be enclosed in a concrete surround to provide support and ensure that it does not become mislaid at ground level.